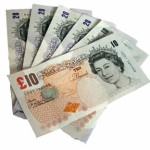 If you finding it difficult to sell your home then an alternative method of raising the money you require is to take out a 2nd charge secured loan against your home. This is an additonal loan that is secured against your home – the same as your mortgage.
A second loan could be used to consolidate more expensive loans, credit or store cards you may have and ultimately reduce your montly outgoings to a more affordable level.
If you have found it difficult to obtain a loan in the past then a secured loan may provide the answer. Recently secured lending interest rates have reduced (as more lenders have entered the market) and the loan to value (LTV) percentages have increased (the amount in % you can borrow against the value of your home).
David Allan at LendingExpert.co.uk said that the secured and 2nd charge market has increased in activity recently with more lenders offering loans and better rates of interest both for poor and good credit holders.
You can learn more about Lending Expert here and also here on twitter.
– Lending Expert on Youtube
– Lending Expert on Google+
– Lending Expert on Linkden
Best Wishes, John